What Safety Training do we offer?
Our Course Schedule lists a rolling programme of training events delivered as either Online or Classroom based courses.
Our experienced trainers use practical examples of relevant real life scenarios to deliver the key learning objectives. We train people with a wide variety of experiences and backgrounds to succeed and can offer extra assistance for anyone who wants to further their learning.
If you wish to reserve your place on any of our training events, or require further information, go to the Course Schedule page and click on the event information and registration link to complete your details. We will respond to your enquiry, review your requirements with you and help ensure that you are making the right training choice.
Training courses - Classroom or Live Online
A regular schedule of courses at local venues
Held at one of our preferred venues across the UK. These are standard courses available to anyone who has the required experience. View our Training Course Schedule.
Our trainers can travel to you and train your team in-house
If you have several candidates who wish to be trained we can come to you. Content can be customised. Arranged on request.
View Full Course Schedule
Live specialist instructors on your computer
Our Live Online courses are delivered as multiple half-day sessions presented live online by our experienced and qualified instructors.
The Course content follows our standard classroom material.
Managing Examinations
When we deliver our own training courses we can conduct any examinations or tests online. The TUV Certification requires taking a "closed book" examination and must be hosted and invigilated face to face at a suitable venue and location the week after completing the training.
View Full Course Schedule
Standard or Workshop Courses
Workshop Courses
Include:
Hazard Study
LOPA
SIL Verification and PFD Calculation
Workshops are more task focussed and hands-on than standard courses, with emphasis on exercises and worked examples. Following the workshop, evaluation of competence is carried out by completion of case studies or through a tailored coaching and mentoring programme.
Qualification
All Workshops award a =Method Certificate Of Attendance confirming the course attended and the CPD hours gained. Candidates also have the option to attain =Method certification through the completion of case studies or through a post development coaching programme.
View Full Course Schedule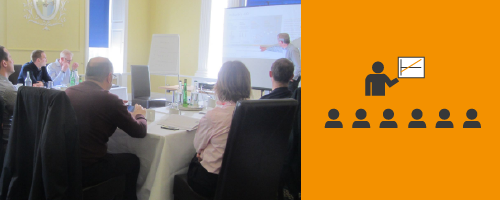 Standard Courses
Include:
Certified TUV 61511
Certified TUV 61508
Functional Safety for Technicians
Cyber Security Risk Management
Cogent PSMO & PSMF
Standard courses are designed to deliver understanding through conventional teaching, supported by examples and discussion. Standard courses typically evaluate post-course competency through examination and tests.
Qualification
All Standard courses award a =Method Certificate of Attendance confirming the course attended and CPD hours gained. For some courses, a further certificate to recognise attainment of the course qualification, for example the TUV SUD Functional Safety Professional Certificate may also be awarded.
View Full Course Schedule